Agent Feedback Request & Email Showing Scheduling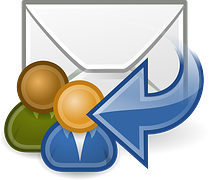 Automatically email agents a request for showing feedback, in the format they are used to using for other listings. Important: Responses are not guaranteed, some agents do not share feedback. This service asks the agents the "standard" questions (price, condition, etc) about showings, in a quick, easy, and familiar format that agents are used to using.
This service also enables sellers to automatically receive showing requests by email, text message, and/or, in most areas, an automated phone call. Showing requests received by email enable a seller to approve/confirm the individual showings through the MLS-related showing scheduling system. For sellers receiving a text message, they can quickly confirm an agent showing request by simply typing a 'Y'.  Once approved, the system sends the showing instructions (such as lockbox code) and any other relevant showing information for the agent to complete the showing as scheduled.
Sellers of vacant properties may also set their listing to auto-approve showings and receive a notification email. For security, the showing system automatically confirms agents' current status as current MLS members, and their contact information.
Important: This service does not involve a call center or live phone calls of any kind. Not available in all areas, or for all property types.